Overview
With 20 years of industry experience, we have a knowledgeable team that you can rely on for advice and high-quality sustainable solutions. We offer a bespoke service so that no matter your project requirements, we can provide you with a complete service.
We are part of a group
We are a part of the Elite Group of companies, who are committed to ensure all products and services meet the ever-changing and demanding conditions within the business. The group starts at the heart with Elite GSS Ltd, a market-leading supplier of specialist non-mechanical plant and equipment for sale and hire to construction, civil engineering and event industries.
With products and services for ground support, the next natural step was to expand the business through Elite Timber Supplies Ltd. to supply anything from timber boards and sheets to other related items.
Mission Statement
We strive to obtain products of superior quality with unequalled value for our customers.
Our products
Elite Timber Supplies is an expert supplier of timber or composite products and building materials to the construction and building industries.
Our full range can be viewed in each category section of Timber, Sheet Materials, Composite Alternatives or Building Materials.
Your result
Our skilled team are committed to sourcing timber produce, from extensive resources and craftsmen, and adapting them for a sustainable future.
We are always seeking ways to do more to help you complete the project.
Products that might be of interest…
We have a key philosophy to listen and respond to customers needs and requirements
Key Standards and Customer Service
All natural: Wood is sourced to the high standards of the Sustainable Forestry Initiative and Forest Stewardship Council guidelines.

Logistical: Working closely with national third-party operations ensures we are well managed to provide an outstanding service level to a wide range of industries.
Storage: Many types of timber are stored in our warehouse or distributed from our partners.

Delivery: The transport service is available in several means, from small vans to large lorries with varied dispatch and delivery times to transport the goods.
Practical: On-site consulting and advice is just one of the ways we can support into your projects, like manufacturing, joinery, carpentry or millwork.
Elite Timber honours itself on first-rate customer service, quality made products and all round reliability.
We build strong lasting relationships.
Our timber is responsibly harvested, brought to the mills and manufactured, so you can be sure of it's quality
We specialise in all timber offering an extensive variety of wood products, from cladding, CLS and mouldings to name a few. Be sure to know, if you can't find exactly what you're looking for, we do our utmost to acquire what you need.
With the environment in mind, we always look to reduce waste and emissions, during the process of manufacturing to the finish, and we love to improve what we do.
Certifications
PEFC UK Membership
The PEFC Council (Programme for the Endorsement of Forest Certification) scheme is the worldwide organisation promoting sustainable forest management through forest certification and labelling of forest based products.

Products with PEFC claim and/or label deliver confidence that raw material originates in sustainably managed forest.
The PEFC Council provides endorsement of national forest certification schemes which are required to comply with the PEFC Council requirements subject to regular evaluations.

We are registered and have been awarded the Chain of Custody Certificate.
Read more about the PEFC responsibilities and sustainability that are required for the programme.
FSC accredited
The Forest Stewardship Council (FSC) promotes environmentally appropriate, socially beneficial, and economically viable management of the world's forests, which are based around 10 principles.

Becoming FSC certified shows that we comply with the highest social and environmental standards on the market.
We are registered for the two main types of FSC certifications.

Forest Management Certification
Forest management certification is awarded to forest managers or owners whose management practices meet the requirements of the FSC Principles and Criteria and the applicable FSC national forest stewardship standard.

Chain of Custody Certification
Chain of Custody certification applies to manufacturers, processors and traders of FSC certified forest products. It ensures that FSC materials and products have been checked at every stage of processing, so customers purchasing products sold with FSC claims can be confident that they are genuinely FSC certified.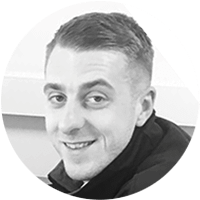 Harry Ball
Director
Harry oversees all day-to-day running of the business, from Sales, product logistics and development, to advice and the forecast of the business.

When he's not in the office, you're likely to see him on the golf course, otherwise he's enjoying occasions with friends and family.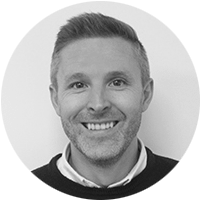 Kris Heard
Director
Kris has an exciting, energetic and ambitious personality creating and managing a friendly working environment.

In his spare time he loves looking after his son, football things with the lads and a beer or two as well. We're hiring!
Internal Sales
Work in conjunction with Harry and Kris within a friendly and chatty workplace?

As the right person, you'll answer and respond to phone calls and emails for quotes and orders.

The atmosphere is relaxed and you could fit right in.
Contact us to enquire about job opportunities?